Our innovative digital products for e-bikes
are drawing tears of joy under your helmet!
With this project, we speak the language of a new generation of motorcycle enthusiasts: electric drives, digital networking and cool features via cloud solutions.
The time is ready for a revolution!

What is it about?
We have designed groundbreaking products that will bring momentum to the "green" motorcycle party: on the race track, but also off paved roads. Fully embedded in a digital environment and continuously filled with fresh data. Interfacing with existing systems and therefore compatible with your favorite brand.
We create a completely new experience through all seasons – on and off road.
In Vizerion, we will develop four products, which are all linked in the cloud:
Invictron, Cycloader, Roarius, Nebelparder
Where are we right now?
We are in the middle of conceptual work, accompanied by leading research institutes and co-financed by the European Union and the Free State of Saxony.
And then?
After we have prioritized the concepts, implementation scenarios and development partners, we will open our doors to industrialization partners and financial supporters from November 2023.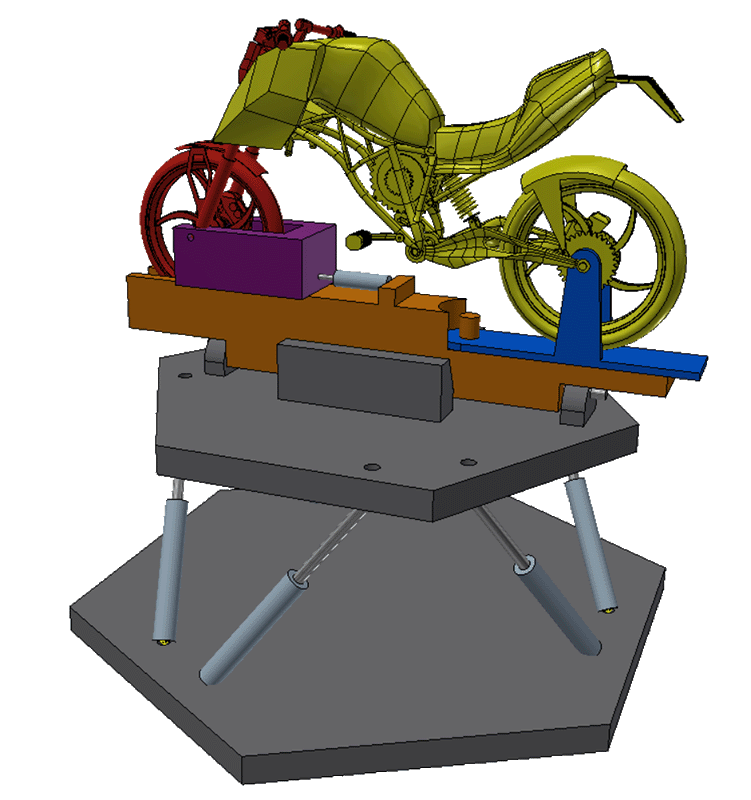 Invictron
A first look behind the scenes
Invictron is always ready for a tour: not only at any time of day or night, but also at any time of year. A game changer!
Even when it's cold and snowy outside, Invictron gives you the ability to ride an e-bike as far as you want. With our innovative actuator technology, we reproduce realistic movements and vibrations for the rider, taking training to a completely new level.
Combined with the Vizerion cloud, real routes can be ridden, and all relevant bike parameters can be recorded and evaluated after the ride.
Together with certified wearable technology, even body parameters can be recorded and overlaid with the vehicle data. The targeted evaluation thus sustainably improves the pilot's performance.
On the left, you'll see one of our first virtual prototypes of Invictron, which is currently undergoing intensive optimization processes.