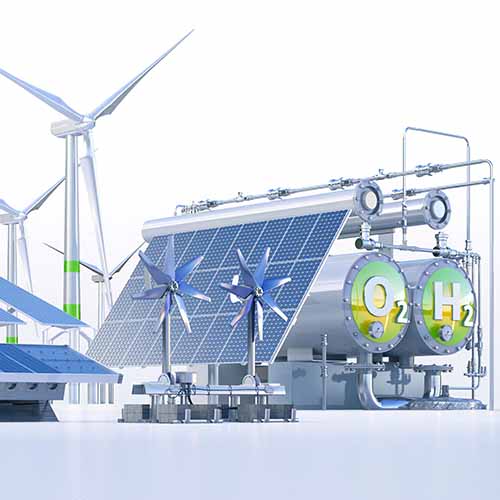 Our hydrogen training courses for your success in the hydrogen economy
Hydrogen is on its way to becoming one of the most important energy carriers in climate protection. The safe handling of the gas – or the liquid, if stored in its liquid state – requires specific training.
Together with our partners, we have developed a training pool to which our customers have exclusive access.
The content on offer ranges from the basics to more intensive courses and special seminars for mobile and stationary applications, as well as preparation for certifications. Our training courses are aimed at hydrogen novices, academics and research institutes, workshop staff, developers and decision-makers.
Talk to us for a training overview and advice on your training needs.
Explore more